CWL's Castillo Inks Contract With Rays
Published on March 1, 2011 by NATE WILSON-TRAISMAN · No Comments
Keith Castillo, former USC catcher and member of the California Winter League's Canada A's, has signed a minor league contract with the Tampa Bay Rays.
Castillo tore through CWL pitching, batting .368 with a home run. He was also a perfect 6-6 on stolen base attempts.
As a senior at USC in 2010, Castillo batted .305, going 36-118 in 31 starts. He also hit four home runs and added 15 RBI.
Castillo will report to the Rays' Spring Training on March 3, in Port Charlotte, FL.
Tags: Keith Castillo
News
  Click here for a downloadable version of the 2015 registration form // 2015 California Winter League Registration First ...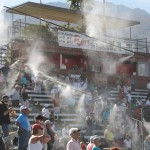 The Oregon Lumberjacks were crowned California Winter League champions on Sunday with their 7-5 in over the Bay ...
CWL Signings (website)
Championship Preview Bay Area Bootleggers @ Oregon Lumberjacks 12:00PM- Palm Springs Stadium   In their inaugural year the Bay Area Bootleggers ...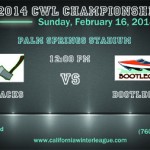 FINALS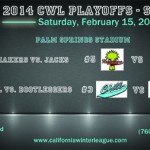 Semifinals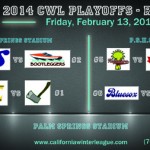 Round2 (fixed)
The fifth regular season of the California Winter League has come to an end, making way for the ...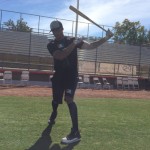 Wilfrido (Wil) Pujols, the cousin of Los Angeles Angels superstar Albert Pujols, showed up to the California Winter ...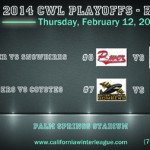 Round1