2011 Contract Offers
Published on March 2, 2011 by California Winter League · No Comments
Players who received MLB Tryouts
Brian Bistagne – Arizona Diamondbacks/ Los Angeles Dodgers Tryout
Kyle Breault – Arizona Diamondbacks/ Los Angeles Dodgers Tryout
Alex Cowart – Boston Red Sox Tryout
Mike Jackson – Colorado Rockies
Matt Rossignol – Florida Marlins/San Diego Padres
Darryl Stanfield – Texas Rangers Tryout
Sean Watson – Arizona Diamondbacks Tryout
CONTRACT OFFERS:
MLB
Keith Castillo – Tampa Bay Rays (Princeton Rays)
Beau Brett – Los Angeles Dodgers (Pre CWL)
Jonathan Johnston – Oakland A's (Stockton Ports)
Sean Watson – St. Louis Cardinals
AMERICAN ASSOCIATION
Chad Bisnette –  Sioux City X's
Brian Bistagne –  Fort Worth Cats (Pre CWL)
Scott Clement –  Grand Prairie AirHogs
Alex Cowart –  Grand Prairie AirHogs
Brett Flowers –  Amarillo Sox
Taylor King –  Sioux City X's
Andrew Kuhn – Shreveport – Bossier Captains
Matt Rossignol – Sioux City X's
Chris Round –  Shreveport – Bossier Captains
Jake Taylor –  Grand Prairie AirHogs
Bryan Wilde –  Sioux City X's
Andrew Martirano – Sioux City X's
Issac Hess – Winnipeg Goldeye's
FRONTIER LEAGUE
Kyle Breault – Lake Erie Crushers (Pre CWL)
Kevin Crimmell – Joliet Slammers
Nick Spears – River City Rascals
Zack Stanton – Frontier League – Washington Wild Things
PECOS LEAGUE
Jonathan Cluff – Pecos
Brian Fowler – Pecos (Pre CWL)
Chris Fratini – Pecos
Ben Gorang – Pecos
Rob Hermann – Pecos (Pre CWL)
Kevin Hoef – Pecos
David Holcombe – Pecos
Trivon Howard – Pecos
Mike Jackson – Pecos
Tyler Liffrig – Pecos
Derek Luque – Pecos (Pre CWL)
Adrian Martinez – Pecos
James Mays – Pecos (Pre CWL)
David McChesney – Pecos
Yoshinori Machida – Pecos
Stefan Neece – Pecos
Robbie Nelson – Pecos
Matt Palko – Pecos
JT Putt – Pecos
Joe Scumaci – Pecos
Darrell Stanfield – Pecos – (Pre CWL)
Clint Stottlemyre – Pecos
Blaise Sylvester – Pecos
Justin Uribe – Pecos
Matt Walker – Pecos
Wes White – Pecos
Brock Whiteman – Pecos
Sam Wiley – Pecos
Charles Williams – Pecos
Harry Williams Jr – Pecos
Nate Wilson-Traisman – Pecos
Jack Winters – Pecos (Pre CWL)
PECOS – Non-Roster Spring Invites
Greg Bond – Pecos
Drew Boyd – Pecos
Patrick Bumann – Pecos
Marcus Dennistoun – Pecos
Josh Maya – Pecos
Walter John McGowan – Pecos
Kevin Pigott – Pecos
Adam Polston – Pecos
Garrett Smith – Pecos
Jeff Vires – Pecos
NORTH AMERICAN LEAGUE
Tukasa Kozono – North American League – Calgary Vipers
James Lopresti- Yuma Scorpions (Pre CWL)
Canadian American League
Mark Hill – Newark Bears
COLLEGE BASEBALL
Jordan Drake
Wes Hoskins
James Jancleas
News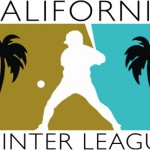 It's that time of year again; the California Winter League is gearing up for its 5th season starting ...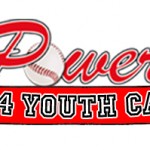 2014 YOUTH CAMP SIGN UP FORM The California Winter League and the Palm Springs Power are excited to announce ...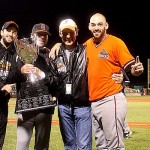 The Schaumburg Boomers capped their second season of existence in the Frontier League on a positive note when ...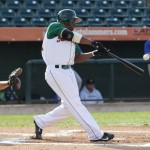 2013 California Winter League Alumni, Marquis Riley, was recently signed by the Atlanta Braves organization. This comes on ...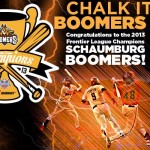 Two members of the 2013 CWL alumni won the Frontier League championship as members of the Schaumburg Boomers. ...
Duties include, but are not limited to: * Designing flyers for promotional nights, banners for sponsors * Updating websites on ...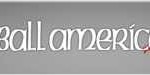 Baseball America recently did a story on the success the California Winter League has had over the years. ...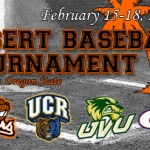 All four teams participating in the Desert Baseball Tournament arrived Thursday and had walk throughs and light work ...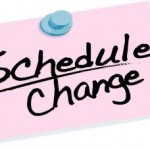 There is no 9:00 am game, however there is still baseball for Friday! The only game which will ...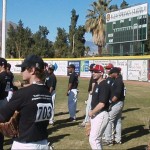 Organized workouts for the California Winter League continued Friday afternoon as more than 150 players with hopes of ...