SONS OF ROGER CLEMENS AND OZZIE SMITH TO PLAY IN CWL
Published on December 29, 2012 by California Winter League · No Comments
The sons of two of Major League Baseball's greatest players, Koby Clemens and Dustin Smith will be participating in the California Winter League (CWL). Koby Clemens has minor league experience with the Houston Astros and Toronto Blue Jays and was featured on ESPN last year in a game in which he was behind the plate while his father Roger pitched. Dustin Smith is a veteran of independent professional baseball, having played in the Atlantic League, United League, and the Can-Am League. Long time MLB right handed pitcher Roger Clemens is a seven-time Cy Young award winner, eleven-time All-Star, and is one of the best pitchers in Major League history. He won two World Series with the New York Yankees in 1999 and 2000. Hall of Famer Ozzie Smith is widely considered the greatest defensive shortstop of all time. Ozzie was recognized for his defensive prowess with 13 Gold Glove awards during his career, the most for any shortstop in Major League history. The fifteen-time All-Star won the World Series in 1982 with the St. Louis Cardinals. Clemens and Smith will be two of the marquee players taking part in the winter showcase league in Palm Springs Jan. 16th – Feb. 12th. The CWL is intended for players that are looking to advance their careers in professional baseball. Fans are welcomed to catch all the action. Games begin January 19th and are played daily, with the exception of Super Bowl Sunday.
Headed into its fourth year, the CWL will bring together players looking to get signed to professional baseball contracts. Past players have signed with the Oakland A's, Los Angeles Dodgers, Boston Red Sox, St. Louis Cardinals, Arizona Diamondbacks, Chicago White Sox, Miami Marlins, Tampa Bay Rays, Texas Rangers, Colorado Rockies, as well as Independent and Japanese pro teams.
News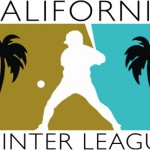 It's that time of year again; the California Winter League is gearing up for its 5th season starting ...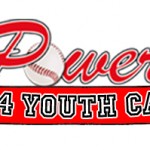 2014 YOUTH CAMP SIGN UP FORM The California Winter League and the Palm Springs Power are excited to announce ...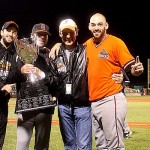 The Schaumburg Boomers capped their second season of existence in the Frontier League on a positive note when ...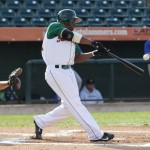 2013 California Winter League Alumni, Marquis Riley, was recently signed by the Atlanta Braves organization. This comes on ...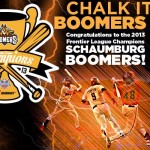 Two members of the 2013 CWL alumni won the Frontier League championship as members of the Schaumburg Boomers. ...
Duties include, but are not limited to: * Designing flyers for promotional nights, banners for sponsors * Updating websites on ...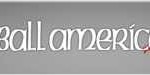 Baseball America recently did a story on the success the California Winter League has had over the years. ...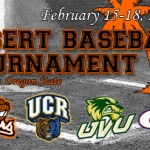 All four teams participating in the Desert Baseball Tournament arrived Thursday and had walk throughs and light work ...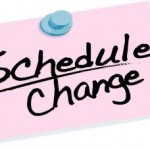 There is no 9:00 am game, however there is still baseball for Friday! The only game which will ...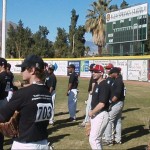 Organized workouts for the California Winter League continued Friday afternoon as more than 150 players with hopes of ...