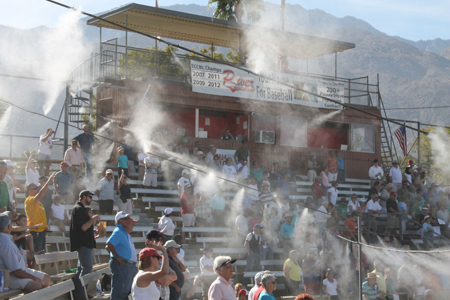 The Oregon Lumberjacks were crowned California Winter League champions on Sunday with their 7-5 in over the Bay Area Bootleggers wrapping up the fifth season of the California Winter League. Close to 60 players signed professional contracts with various professional organizations across the top Independent Leagues including the American Association and the Frontier League. The CWL grew in size for its fifth season as over 200 players showcased their skills in front of affiliated scouts and professional coaches over four weeks of California Winter League action. Two new teams were added – the Bay Area Bootleggers and the Midwest Haymakers – and joined the eight other teams for the 2014 season.
The eventual CWL champions, the Oregon Lumberjacks, got off to a slow start, dropping their first three contests of the season before going on to win 11 of their last 13 games en route to the title. The Jacks were led by former San Jose State standout, Nick Schulz, who hit .465 with three homeruns and drove in 12 runs.
A trio of local favorites signed their first professional contracts. Former Palm Springs Power pitcher Ryan Dejesus pitched well enough to earn himself a contract to play for former Power coach Dan DiPace and the San Rafael Pacifics of the Pacific Association. Former Power players Evan Boyd and Tyler Surnbrock also signed with the Pacifics for their first professional season.
The California Winter League is looking to further build upon the success of its fifth season and is already looking ahead to an even more successful 2015 season. The California Winter League is already accepting applicants for the 2015 season, more information can be found on our website (www.californiawinterleague.com).