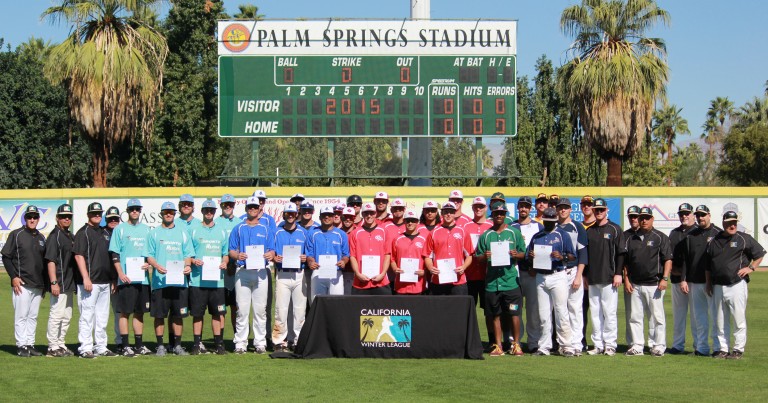 One of the lesser known benefits of participating in the California Winter League (CWL) is the networking opportunities it provides it's players. That is never more evident than when the Frontier League holds it's annual draft.
Each year in late April, the Frontier League draft is conducted so that teams can fill out their rosters, giving players one last opportunity to make an impression before spring training gets under way. By this time of year, each team knows the one or two final moves it needs to make to get their roster set. These teams are much more likely to go with a player they are familiar with, which is exactly why 4 former CWL players were among the 34 drafted.
Victor Barron ('15, Southern Illinois), Stephen Sunday ('15, Traverse City), Patrick Boulware ('15, Southern Illinois) and Jonathan Sigado ('14, Greys) were all given an opportunity because of the work they put in at the CWL. Each of the 3 organizations that drafted these players had a coach or manager present at the league. "We had an idea of what we were looking for coming into the draft," said Southern Illinois hitting coach Patrick O'Sullivan. "I worked with both Barron and Boulware at the CWL and I know they both can come in and compete."
For more information about how you can be a part of the CWL, contact Pete Wagoner at (760) 778-4487.
For a complete list of 2015 CWL Signings, click HERE