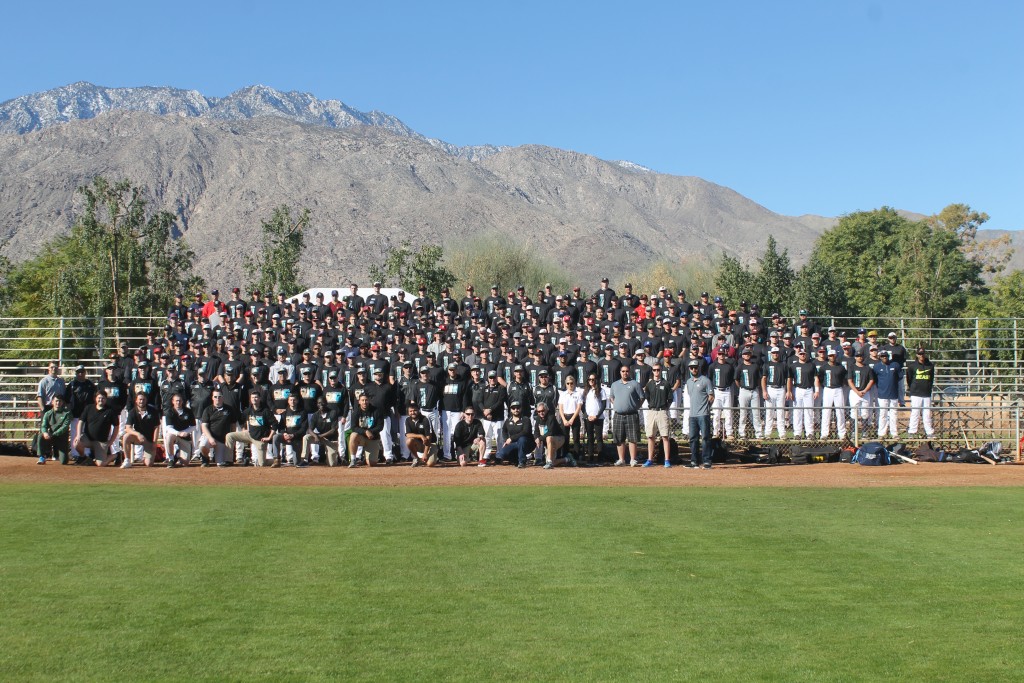 PALM SPRINGS, Calif. – Players from all over the world traveled to Palm Springs this week to begin their month-long journey through the CWL baseball season. All of the 250+ players who joined the league are free agents and they are looking to get signed by the numerous professional organizations that are represented here at the California Winter League. They participated in the MLB workout days on Tuesday and Wednesday so that the scouts and managers of the league could get a good look at each player before placing them on one of the 12 CWL teams that will compete for a championship this January and February.
The California Winter League is the official winter league of the Frontier League. Through their agreement, the Frontier League will reserve two spots on each of their spring training rosters for players specifically out of the CWL. While they had minimum requirements over the last two years of their agreement, they exceeded both totals in both 2015 and 2016 due to the high quality of talent. Other professional leagues represented in the league are: the MLB, Atlantic League, American Association, Can-Am League, Pacific Association and the United Shore Professional Baseball League.
The CWL season officially begins Thursday, Jan. 19 with all 12 teams taking part in Opening Day. Inclement weather is expected tomorrow, so make sure to check back for updates on start times. Click here to view the 2017 CWL schedule and promotions.