Address: Palm Springs Stadium
1901 East Baristo Rd.
Palm Springs, CA 92262
Phone: 760-778-HITS (4487)
Fax: 760-325-7206
Office Hours: 9am – 5pm M-F
President – Andrew Starke

Andrew Starke has been the sole President and Owner of the Palm Springs POWER Baseball Organization since its creation in the fall of 2003. The POWER franchise is the parent company of the California Winter League as well as the Palm Springs Collegiate League, thus his responsibilities cover all day-to-day operations of those aspects as well. Mr. Starke currently serves on the Palm Springs Hospitality Association Executive Board.
In addition to owning the POWER, CWL & PSCL, Andrew works part time as an associate scout for the Philadelphia Phillies and has done so since 2010. On the field, he was a four-year scholarship basebal player and graduate of Mercer University in Macon, Georgia, with a degree in Business Administration. Throughout college he not only earned All-Conference honors as a player but was also a member of the Atlantic Sun Academic All-Conference Team.
Andrew and his wife, Vicky, have three children, their two sons, Christian and Caleb, and their daughter, Charlotte. Mr. Starke is very proud of the accomplishments and growth of the POWER organization over the past 16 years and looks forward to keeping baseball here at Palm Springs Stadium for many years to come.
Vice President of Business Operations/General Manager – Justin Reschke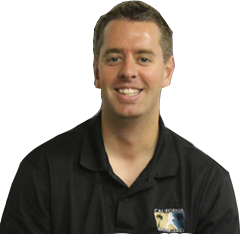 Justin graduated from Ohio State University in 2010 with a Bachelor's Degree in Sports Management. He began his career in the sports industry as a director for Skyhawks Sports Academy, overseeing sports-themed day camps in the San Francisco Bay Area. Upon graduation, Justin began working for the Golden Baseball League as director of media relations. In 2011, Justin assisted with the league's transformation as it expanded and became known as the North American League. In October of 2012, Justin joined the California Winter League as Vice President of Business Operations and in August 2017 was named General Manager.
Justin is originally from Alamo, CA in the East Bay Area, and is an avid fan of the Athletics, Sharks, Chargers and the Buckeyes. He also enjoys skiing in Tahoe and playing hockey when time allows.
Director of Baseball Operations – Casey Dill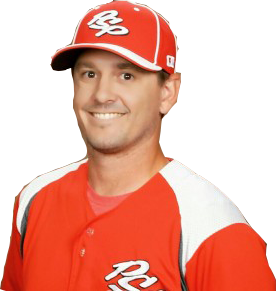 Casey has managed over 10 years of professional and summer collegiate baseball generating over 400 wins with four league championships. A graduate of Major League Baseball Scout School, Casey also works as an Associate Scout for the Atlanta Braves and Head Coach of the Atlanta Braves Scoutball team.
He has coached collegiality at CSU Chico, New Mexico Highlands University and Harris-Stowe State University and currently manages the Palm Springs POWER of the SCCBL since June 2016. Casey has graduated from CSU Chico with a Bachelors Degree in Business Management.