For inquires on all internship opportunities email [email protected]
Winter Internships (Jan-Mar)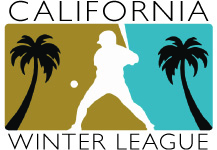 Athletic Trainer
Baseball Operations/Clubhouse Manager
Food Service
Graphic Design
Marketing/Game Operations
Broadcasting
Sales
Video Production
Web Design
Spring Internships (Mar-May)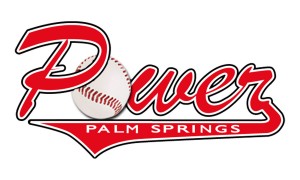 Summer Internships (May-Aug)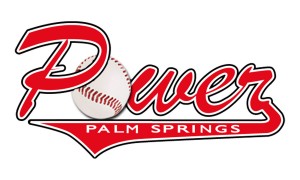 Baseball Operations/Clubhouse Manager
Graphic Design
Food Service
Broadcasting
Marketing/Game Operations
Sales
Video Production
Web Design
Fall Internships (Oct-Dec)

Past Interns' Thoughts:
"I was a broadcast intern for the California Winter League during the 2015 season and I can honestly say it was the best and most beneficial work experience of my life. I was fresh out of college with a dream of working in sports and I was scared of my skills and place in the world but was fortunate enough to acquire a broadcasting position which helped me out in more ways than one. Although staff is smaller, you are close with everyone from top-to-bottom and feel much more like a team. Even as someone who was there to broadcast play-by-play for games I walked away with a little experience in everything ranging from sales to marketing to groundskeeping.
The leadership is first-class and they work closely with you to make sure that you have a full understanding of what it takes make a sports league operate smoothly. In some internships where you mainly do small grunt work for the organization, this not the case for POWER/CWL baseball because at Palm Springs Stadium you are an essential piece to make the operation run smoothly. All of the front office executives: Josh Fathallohi, Justin Reschke, Aaron Putyrski, Pete Wagoner and Andrew Starke are great guys who are there to help you gain more experience in whatever work related field you want. You also establish valuable networking connections whether it is from professional scouts and coaches there or the employees you work with. I learned a lot from my fellow coworkers and became close friends with all of them after working at the CWL and we have all gone on to get jobs with various professional organizations. I can say for myself that after working at the CWL I became employed with the Sacramento River Cats, the Triple-A affiliate for the San Francisco Giants and am on my way to fulfilling my dream of working for a professional baseball team and owe a a lot of that to the CWL and the staff there."
-Bobby Ward
Broadcasting Intern, 2015 CWL
"I was privileged enough to intern for the California Winter League for the 2015 season. I had previous experience doing a broadcast internship, but nothing could compare to the CWL. The front office staff were so well prepared for the fast-moving season and it went smoothly throughout. As a broadcaster, we were given ample opportunities to learn and improve our skills doing play-by-play. We also had the chance to do a weekly sports radio show for the local CBS affiliate 1010 KXPS. Besides the great front offices guys, the experience gained, and the friendships built with other interns, you really cannot beat the weather Palm Springs has to offer during the middle of winter. There are so many positives that I took from the California Winter League, and I can only see room to grow for the CWL as it goes into its seventh season."
-Patrick Mullen
Broadcasting Intern, 2015 CWL
"The California Winter League was the most fun I've had at an internship. Everything from the front office personnel to the players was a joy to be around, and there's no beating the beautiful weather Palm Springs has to offer. As for the internship itself, it was helpful many different aspects of my broadcasting portfolio. I was able to get my hands on inputting stats using the Stat Crew software in addition to building player profiles and writing game recaps and personal pieces for the local newspaper. There's more to broadcasting than just popping on a headset and calling games, and the CWL helped me work and improve on those other skills."
-Thaddeus Krzus
Broadcasting Intern, 2015 CWL
"My experience while working for the California Winter League was unlike any other. The organization puts you in a small business setting where you are learning all aspects of the business. I came to Palm Springs with very little Photoshop design ability and walked away with after designing the CWL Pocket Schedule card. As the marketing and promotions intern in the fall, it was great to see how things ran during the off-season. I was able to come back at the end of the Winter League and get the full affect. The internship paid off, I learned a lot and landed a job right after the internship."
Jenna Helton
Marketing Intern/2010
"For someone who was seeking degrees in Sports Management and Marketing, like myself, interning for the Palm Springs POWER was a great experience. The POWER organization does a great job of giving their interns an adequate amount of responsibility while also helping you learn how to work in the fast-paced environment that is sports. As an intern, you will do a bit of everything from stadium operations, to marketing, and everything in between. If you enjoy writing, you will even have to opportunity to write press releases, stories for the websites, and newspaper articles to be published in The Desert Sun. Also, because of the nature and size of the organization, you are given the opportunity to try your hand at different positions on game days, including sound, color commentary, statistics, roaming MC, and even PA announcer. Some positions do require previous experience and knowledge of the sport; however, the POWER are willing to let their interns explore different areas of the business before, during, and after games. So, if you are looking for a variety of experiences in the world of sports, then the POWER internship is perfect for you. Not only are you a marketing intern, but you're also a sales intern, stadium operations intern, media intern, PR intern, and baseball operations intern. This internship provided me with the perfect stepping stone to help me bridge the gap between college and my career."
Reggie Gossett
Marketing/Operations Intern Summer 2010
Oklahoma State Alum
"Working with the Palm Springs POWER Baseball Team this summer was an experience I will not forgot. I had the chance to work with talented athletes across the world and, most importantly, was able to work with Tom Gamboa, former coach for the San Diego Padres. The internship with POWER helped to gain confidence in executing rehabilitation programs, diagnosing injuries, and building relationships with the medical staff. Every one in Palm Springs was extremely nice and helpful through out the season. This is an opportunity of a life time to be able to work with professionals on and off the field. My experiences with the POWER have definitely help me grow as a much more confident athletic trainer."
Veronica Mondaca
Athletic Training, Summer 2010
"If your goal is to make a career for yourself in professional sports, regardless of whether you envision yourself working in baseball, there is opportunity waiting for you in California. My three months in Palm Springs served as an ideal introduction to the sporting industry, during which the experience gained and lessons learned have proven to be invaluable.
After making myself familiar with the organization and its staff, nothing could dissuade me from leaving Tallahassee, Florida to spend a semester of my Junior year in California. The decision to accept the invitation was an incredibly rewarding one, and I consider myself fortunate to have been given a chance. I'm proud to have the experience under my belt, and confident that it will continue to serve me in the future. On top of it all, my time out West was an absolute blast. Should the opportunity present itself, I hope those interested will give it their most serious consideration."
Jack Nugent
2010 California Winter League Intern
Florida State University