Palm Springs CHILL
Published on June 22, 2010 by California Winter League · 1 Comment

Welcome Palm Springs Chill Fans!
They play with pride, they play with poise, they play for Palm Springs. The Palm Springs Chill are truly the home town team in the California Winter League. Playing each of their games in the heart of their namesake city, there is no excuse to not come out and support the boys in the icey blue pinstripes. Come out and see these players from all over who wear Palm Springs across their chest, and proudly represent your home town.
Record: 6-12-1
Tags: chill
News
  Click here for a downloadable version of the 2015 registration form // 2015 California Winter League Registration First ...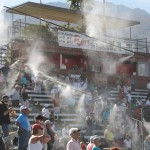 The Oregon Lumberjacks were crowned California Winter League champions on Sunday with their 7-5 in over the Bay ...
CWL Signings (website)
Championship Preview Bay Area Bootleggers @ Oregon Lumberjacks 12:00PM- Palm Springs Stadium   In their inaugural year the Bay Area Bootleggers ...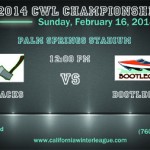 FINALS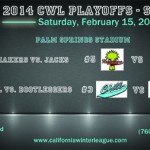 Semifinals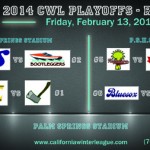 Round2 (fixed)
The fifth regular season of the California Winter League has come to an end, making way for the ...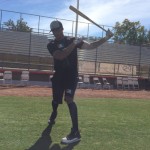 Wilfrido (Wil) Pujols, the cousin of Los Angeles Angels superstar Albert Pujols, showed up to the California Winter ...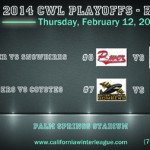 Round1