Join The CWL
League Information
(for history on the CWL including success in past years, click here)
(for information in instructors, scroll down or click here)
Why should you be a part of the CWL? Check out our Top 15 Reasons!
2014 CWL Player Registration Form
2014 CWL Printable Information Flyer
The league will be compiled of five teams, playing all games at Palm Springs Stadium.
Participating players will be asked to report no later than Wednesday, January 16th. The California Winter League's spring training will take place January 17th through February 12th. There will be 2 days of MLB workouts on January 17th and 18th with regular season starting up right after on January 19th and will wrap up play February 9th. The playoffs will be held on February 10th and 11th with the CWL championship game to follow on February 12th. Each team will play 19 to 22 games with playoffs.
CWL coaches  come to the league with the ability to provide exceptional opportunities to sign players to spring training contracts for the 2014 baseball season.
For more registration information, or information about the league please call CWL Assistant General Manager Peter Wagoner at 760-778-HITS (4487) or email at pwagoner@palmspringspowerbaseball.com.
Other Information
$3,500 per player (discounts available for players with professional experience with recognized league)
$3,400 per player when paid in full upon registration prior to 1/1/14
$2,500 if player provides their own housing and meals
$1,000 deposit due upon registration (no refunds will be issued on deposits for any reason)
Balance due 1/1/14
Payment plans available
Fees Cover:
Lodging from (Report Date) January 16th – February 12th (conclusion of season)
Two Meals per day – Combination of vouchers and catered meals in the locker room
Local transportation to training facilities for entire length of league
Catcher's gear will be provided
Players are responsible for their own transportation to and from Palm Springs, California.
MLB Alumni player/coach Instruction
Current Independent League managers looking to sign players.
Game action
Uniforms (Pants, Jersey, Hat, Belt, Socks, Workout Shorts, Workout Shirt)
Equipment (Bats, Balls, Helmets)
Locker room facility
Laundered uniforms daily
Gold's Gym membership (1/16/14 – 2/12/14)
Your registration is a firm commitment to participate in the CWL. Cancellations will not result in a refund
Local Weather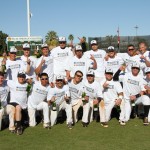 The Coachella Valley Snowbirds (16-3) faced the Palm Springs Chill (8-10-1) in the championship game of the California ...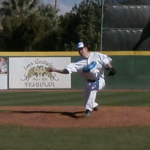 In game one of the final four, the fifth seed Palm Springs Chill (8-9-1) took on the third ...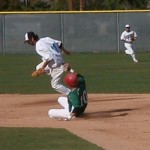 The quarterfinals threw first pitch today for the California Winter League. In the 9 am game between the ...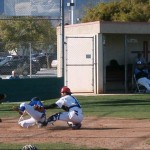 The final day of the regular season kicked off with the British Columbia Bombers (6-10) and the Palm ...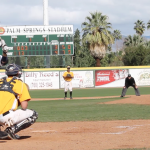 The Palm Springs Chill (6-9) batted around the lineup and scored four runs in the sixth inning to ...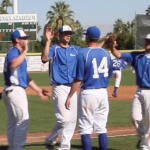 Leg number one of three threw first pitch yesterday to begin the day with a marquee match-up between the Washington ...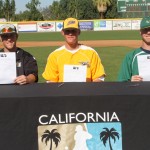 Blockbuster signings from the California Winter League! Lumberjack pitcher Troy Marks inked a deal with the Philadelphia Phillies. Bombers ...