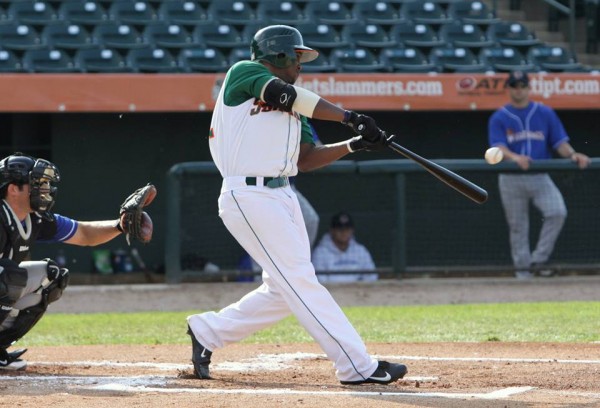 2013 California Winter League Alumni, Marquis Riley, was recently signed by the Atlanta Braves organization. This comes on the heels of the second baseman being named in Baseball America's Top 10 Independent League Prospects of 2013.
Riley spent the 2013 CWL season playing second base for the Power. He started 11 games and put together a slash line of .364/.400/.515 in 33 at-bats. True to his reputation as a contact hitter with a great eye, Riley did not record a strikeout during his stint in the CWL. This held true in his most recent season with the Joliet Slammers of the Frontier League where he recorded more walks (41) than strikeouts (35) as a rookie. That professional approach at the plate coupled with his stellar defense landed him on Baseball America's Top-Ten Independent League prospects this year, and it caught the attention of the Atlanta Braves who recently signed him to their organization.
While he has now achieved his goal of getting signed by a major league club, Riley has not forgotten his roots and the path he took getting to where is today. In a recent interview with the California Winter League's General Manager, Pete Wagoner, Riley cited the importance of playing in the CWL and the effect it had on his career, saying that, "It all started with the California winter League." Therein lies the value of joining the CWL; while there is no guarantee that every player will be signed to the majors, the CWL will give players the exposure and experience required to take their game to the next level.