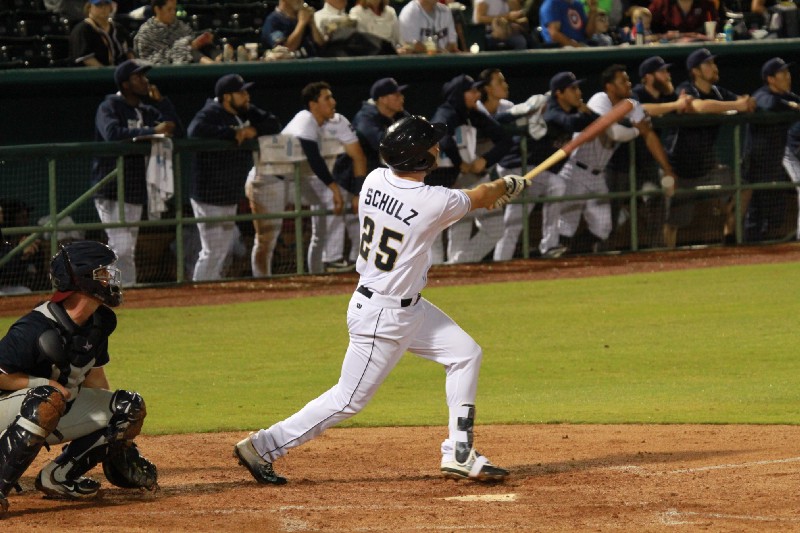 PALM SPRINGS, Calif. – Nick Schulz was officially promoted to the El Paso Chihuahuas (Triple-A affiliate of the San Diego Padres) this past. The 26-year-old outfielder earned his opportunity in the Padres' organization after participating in the 2014 California Winter League.
Schulz is one of the greatest success stories out of the CWL, making San Diego's roster at the Single-A level in 2014 and earning Midwest Player of the Week honors while playing for the Fort Wayne Tin Caps that season. He worked his way up to Double-A San Antonio and eventually Triple-A El Paso over the past couple of seasons. His work ethic, talent and opportunity created by the CWL have Schulz knocking on the door of the majors.
The CWL would like to wish Nick continued success as he propels his way up through the Padres' organizational ranks.
For information on how to join the 2018 CWL season, contact Pete Wagoner at pwagoner@californiawinterleague.com or call (760)778-4487.