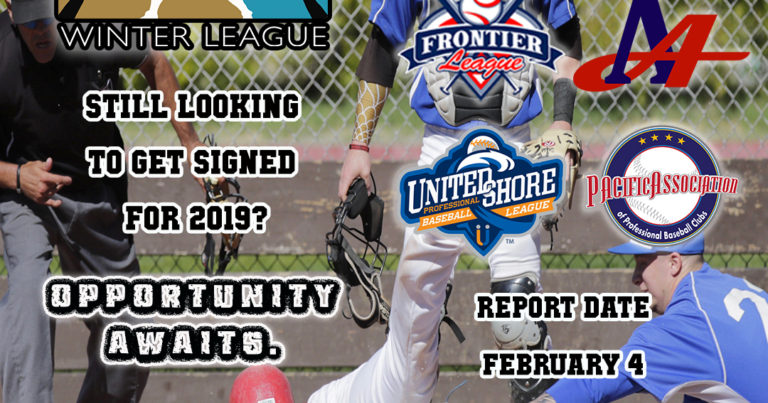 PALM SPRINGS, Calif. ~ January 1st marks the start of a new year and with a new year brings new opportunity. The California Winter League brings opportunity to the front stage for free agents looking to continue their pursuit of playing professional baseball.
The California Winter League is the spot to get seen before Spring Training and potentially pick up with an MLB affiliated or independent club for 2019 after our month-long season, featuring games every day through March 4th.
In the following week, the CWL will release our full 2019 season schedule. Games begin on February 7th, with all ten of our teams playing on Opening Day. The first game at Palm Springs Stadium begins at 10 AM, with the defending CWL Champions Washington Blue Sox taking on the Palm Springs Chill! Tickets will be available at the stadium box office in late January.
The California Winter League wishes everyone a happy, safe new year and we look forward to seeing you all in February!
Click on the page below to register!