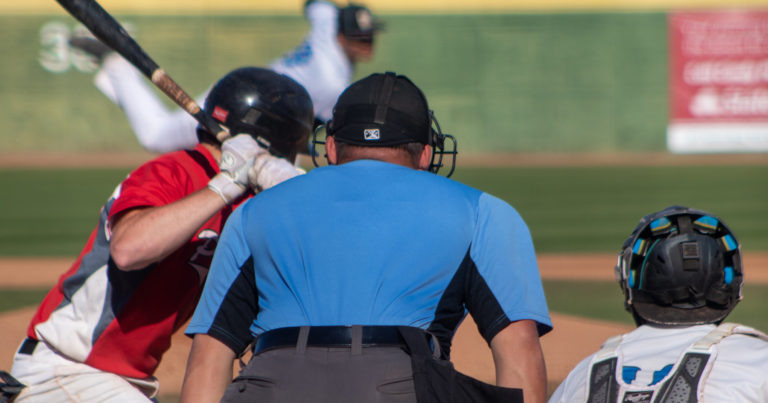 Pollack Homers In Bombers Win
Tuesday's first Auxiliary Field game was between the British Columbia Bombers against the Alberta Grizzly, resulting on a 10-9 Bombers win. Austin Pollack homered for the Bombers, while Noah Lashley and Dominique Hernandez both had two-run base hits. Austin Clark earned the win for British Columbia.
A's Slug Past Jacks
The second game of the day on the Auxiliary Field took place between the Canada A's and the Oregon Lumberjacks.  The A's would turn out victorious in a final score of 11-9. Devon Zielke and Kyle Ruedisili both homered, while Tyler Tomaka earned the victory in the win.
Blue Sox Win High Scoring Game
After a scoreless first inning for both squads, the Washington Blue Sox started the scoring with five runs in the bottom of the 2nd. A scoreless third would follow before the Manitoba North Stars tied the game with five runs in the top of the 4th to make the score 5-5. The tie didn't last long when the Blue Sox countered with three runs of their own in the bottom of the 4th to retake the lead 8-5. The North Stars took their first lead of the game in the top of the 5th notching five runs to jump in front   10-8. Once again the Blue Sox counter in the bottom half of the inning this time with six runs to take their final lead of the game 14-10. The North Stars tried to mount a comeback in the top of the 7th but could only amount three runs and brought the final score to 14-13. Bryan Benz finished the day going 3-4 with six total RBIs and a three-run home run.
Power Cool Chill In Battle For Palm Springs
The Palm Spring Chill jumped out to an early 3-0 lead in the top of the 1st that would hold until the bottom of the 3rd. In the bottom of the 3rd, the Palm Springs Power scored six runs to take a 6-3 lead. The Power added a crucial run in the bottom of the 4th to extend the lead to 7-3. The Chill cut the deficit down to one with three runs put up in the top of the 5th 7-6. The Power added an insurance run in the bottom of the 5th to extend the lead back to two, 8-6. Another run in the bottom of the 6th for the Power brought the lead to 9-6. The Chill would bring the tying run to the plate in the top of the 7th, but were unable to cross any runs making the final score    9-6. Landen Barns led the way for the Power going 2-3 with two RBIs.