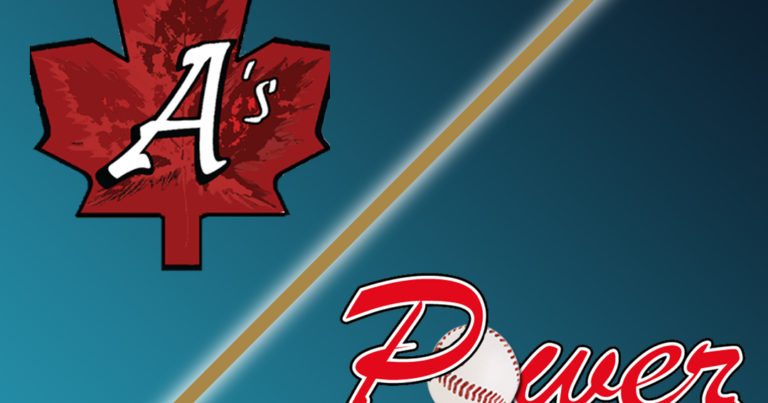 Matchup Set for Sunday's Championship Game
Sunday's California Winter League Championship game will feature the Palm Springs Power (#1 seed in the American Division) against the Canada A's (#2 seed in the Canadian Division).  The A's defeated the British Columbia Bombers 16-9 and the Power defeated the Palm Springs Chill 11-5 in Saturday's semifinal games to advance.  The Power will be the designated home team as the higher seed.
The Canada A's come into Sunday winning six straight, knocking out the number one seeded, British Columbia Bombers in the Saturday morning semi – final matchup. As a team, the A's are hitting for a combined, .279 batting average, scoring 99 runs, on 126 hits, and drawing 104 walks.
The Palm Springs Power held their number one seed all throughout the playoffs, holding the Palm Springs Chill off in the semi – final matchup of the American Division. The Power are hitting for a combined. 255 batting average, scoring 86 runs on 105 hits during the California Winter League.
Tomorrow, the Power will send Ethan Rosebeck to the hill. Rosebeck has recorded 22 strikeouts in 18 innings of work, posting a 2.33 ERA. He is 3 – 0 on the season.
The A's will send Anthony Garcia to the mound. Garcia was traded to the A's after playing the regular season with the Manitoba NorthStars. While with the NorthStars, Garcia posted a 4.02 ERA, with 26 strikeouts in 15.2 innings of work, posting a 1 -1 record.
Tomorrow's game will see nine innings of championship baseball beginning at noon.  Regular ticket prices are $10 for Adults, $8 for Seniors (65+), and $5 for Youth (12 and under).  Perfect weather is in the forecast for all playoff games, so come on out and join us at Palm Springs Stadium (1901 E Baristo Rd., Palm Springs, CA 92262), or visit us online at www.CaliforniaWinterLeague.com where we will be streaming each game live via Facebook Live.