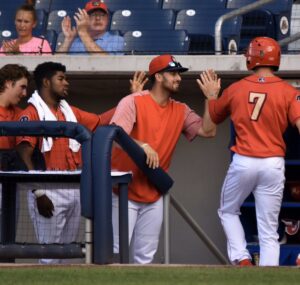 2016 California Winter League alum Joel McKeithan has been named the Assistant Hitting Coach for the Cincinnati Reds. Previously, McKeithan had been the Minor League Hitting Coordinator for the Detroit Tigers. McKeithan was a member of the Toronto Rush during the 2016 CWL season after attending Vanerdbilt University and NC State. He went on to play in the Frontier League for the Southern Illinois Miners, the Gateway Grizzlies, and the Lake Erie Crushers before beginning his coaching career. Story below:
STORY BY BOBBY NIGHTENGALE, CINCINNATI ENQUIRER
After conducting interviews throughout November, the Cincinnati Reds hired Joel McKeithan as their assistant hitting coach and finalized their Major League coaching staff for the 2022 season Monday.
McKeithan, 30, spent one season as the Detroit Tigers' minor-league hitting coordinator before joining the Reds. He was a minor-league hitting coach in the Philadelphia Phillies farm system in 2019 and he has a background from the data-driven Driveline facility as a player and a coach.