The Power Baseball Organization Hosts The California Winter League For Its 14th Season.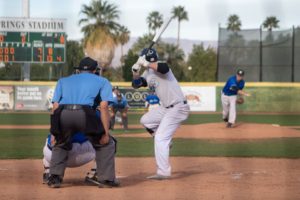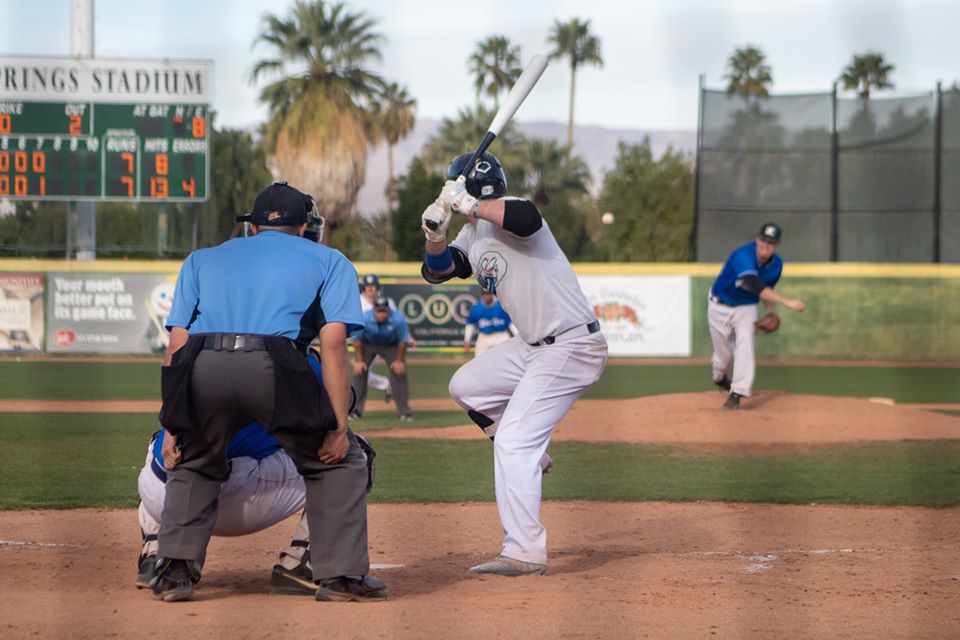 Baseball is back in Palm Springs for the winter of 2023 as the Power Baseball Organization begins its 14th year of the California Winter League.
Opening day is scheduled for Thursday, January 26th, for the 10-team league, with games primarily being held at Palm Springs Stadium. Opening day showcases every team, including two games at the stadium. The British Columbia Bombers and the Washington Blue Stars face off at 10 a.m. Followed by a battle between the Manitoba North Stars and the Palm Springs Chill at 12:30 p.m.
Nearly 200 players from around the world come to Palm Springs to compete this winter. Each team plays upwards of 20 games from when the season kicks off on January 26th to when  it concludes on February 19th. All stadium games will be live, and free to stream on YouTube.
On average, 40% of California Winter League players receive a professional contract during, or after, the season. The CWL saw three alumni make Major League debuts in 2022: Logan Gillapie with the Orioles, Bubby Rossman with the Phillies, and Luke Barker with the Brewers.
Standard tickets for games are $10, and parking at both the pavilion and library is always free.
This year's campaign is loaded with promotions to enhance the fan experience. Every Monday is Local Day, where anyone with a Coachella Valley ID gets a ticket for just $5. We have
Two-for-Tuesday, which includes a 2-for-1 ticket deal for the fans. All Wednesday's are Wine Wednesday, featuring $4 wines on tap. Thursday's are Out-of-Towners Day. Anyone who comes to the ballpark with an out-of-state ID gets a $5 ticket. The weekdays round out with Canada Day on Friday's, meaning a $5 ticket for all with a Canadian ID.
On the weekends, come enjoy Suds Saturday at Palm Springs Stadium, and grab yourself a $2 beer or two. While all Sunday's are Family Day, brought to you by Jack in the Box, where all kids under 12 are free. Tickets for all others are just $5.
All game times and promotions can be found at californiawinterleague.com or on social media.
Instagram: @californiawinterleague Twitter: @CalWinterLeague Facebook: California Winter League